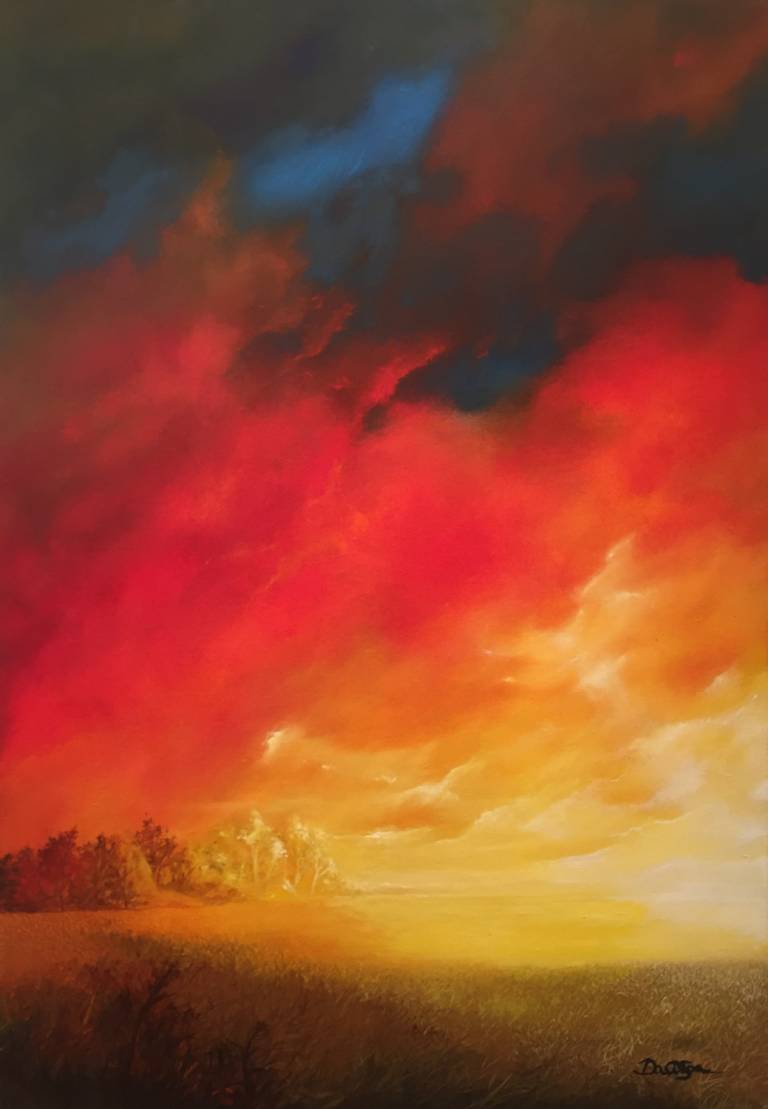 Richard Dawson is a veteran artist and former gallery owner who has lived in the Helensburgh area for almost thirty years.
Dawson's influences are numerous and varied and, although now mainly concentrating on small works, his large scale works including murals and paint effects can be seen in Harrods, Dior and in private residences in the the Channel Islands, Switzerland, Belgium and The Netherlands. His smaller works adorn the walls of Highland castles and London townhouses.
Eclectic might be the most appropriate word used to describe Dawson's and his three year study of the works of famed Italian painter, Michelangelo Merisi da Caravaggio has been widely reported in both the local and national press. At the same time, Dawson is just as comfortable painting Trompe effects or pop art or employing his extensive experience in creating scenic artwork to conjure up imaginative 3-D works.
Dawson believes that when an idea is accomplished, it is always time to move on to something very different and he is often to be found painting away furiously in his studio as another idea comes fresh to his mind.